Virtual Discovery Tool
for Colleges and Universities
Give prospective students all the information they seek, quickly and easily, to create greater interest, boost campus visits, and increase applications.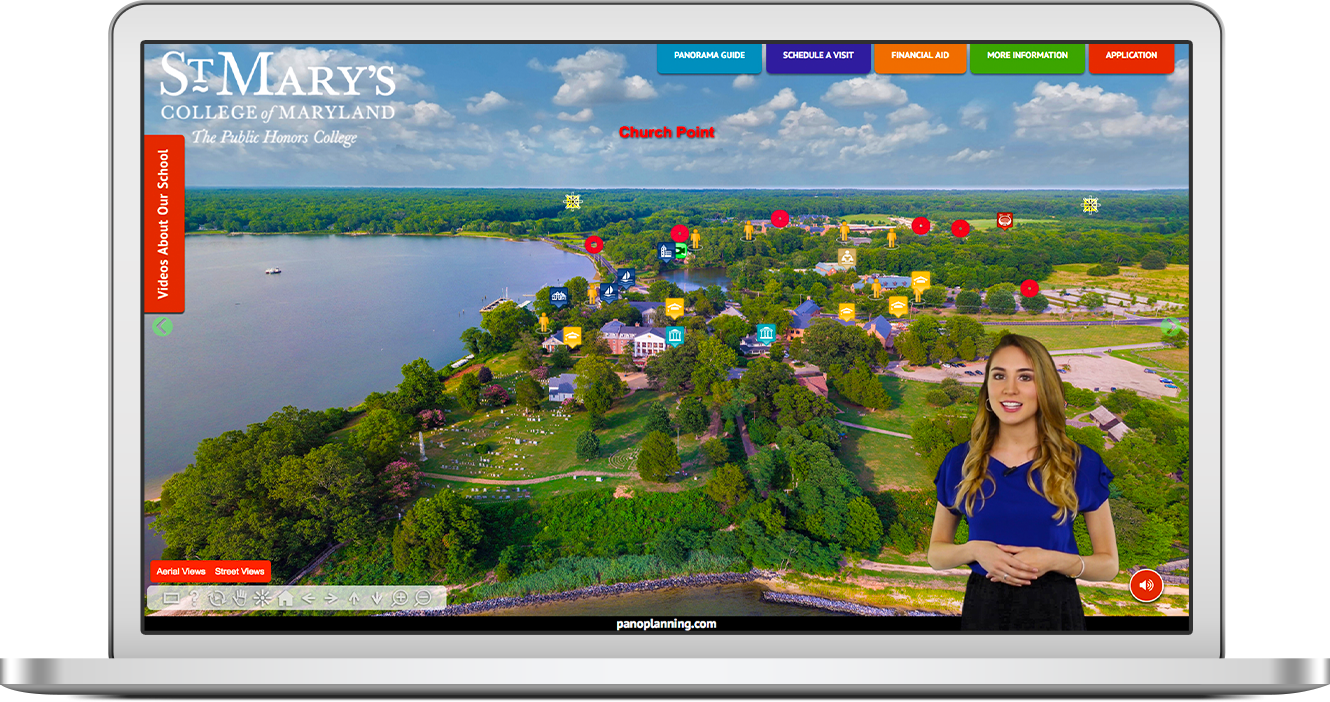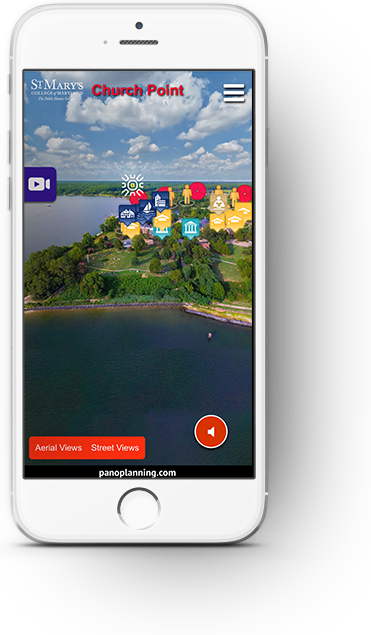 Features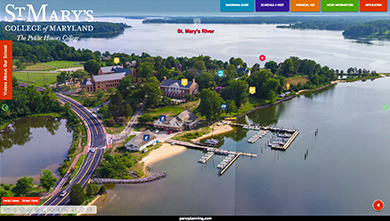 Many Aerial Points-of-View
We capture your campus from many zoomable high-resolution aerial points-of-view.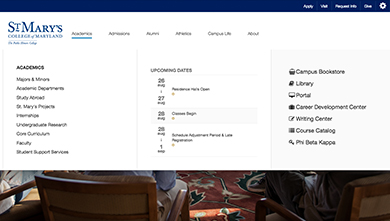 Direct Links to Your Website Pages
Everything prospective students want to know can be found on our Virtual Discovery Tool.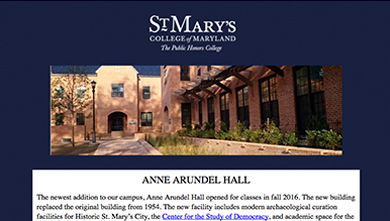 Custom HTML Pages
Hotspots click to custom HTML pages with descriptions of your locations.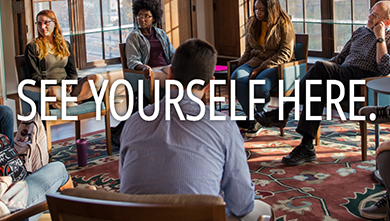 Your School Videos
We showcase short video programs, which we produce, about your school and campus life.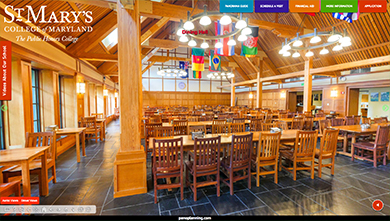 Interior 360º Panoramas
Give prospective students a fascinating look at your most intriguing interior spaces.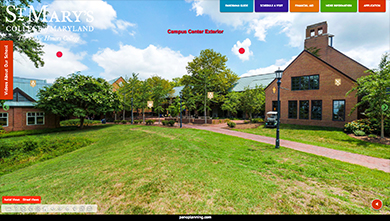 Exterior 360º Panoramas
Allow students to see your campus grounds, featuring your most beautiful exterior spaces.